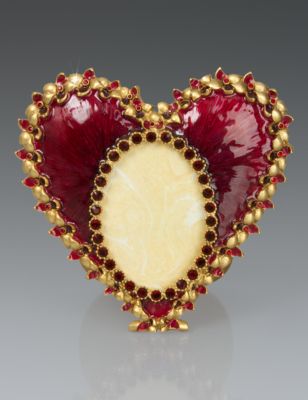 Dominique Enamel Heart Frame - Siam
Simplicity, elegance, and versatility are the cornerstones of the Classics collection. The Dominique Heart Enamel Frame surrounds your favorite little snapshots with exquisite siam-hued hand enameling and hand-set Swarovski® crystals.
Dimensions: 4.5" W 4.5" H
Materials: Cast pewter with an 18K gold finish, hand-enameled and hand-set with Swarovski crystals. Handcrafted in New York and Rhode Island.
Product # 06 SPF5121 222