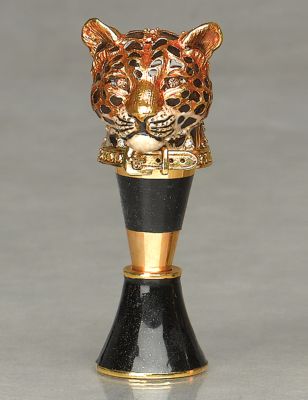 Gus Leopard Head Wine Stopper & Stand - Amber
The perfect host or hostess gift with a favorite bottle of wine. Great for keeping, too. Enameled stopper stand/holder included.
Dimensions: 2" W 4.75" H 2.25" D
Materials: Cast pewter with a light antique gold finish, hand-enameled and hand-set with Swarovski crystals.
Product # 10 SDH1027 274
Please note that stock availability of sale items may be limited.
Quantity
We're sorry, but this item is no longer available.