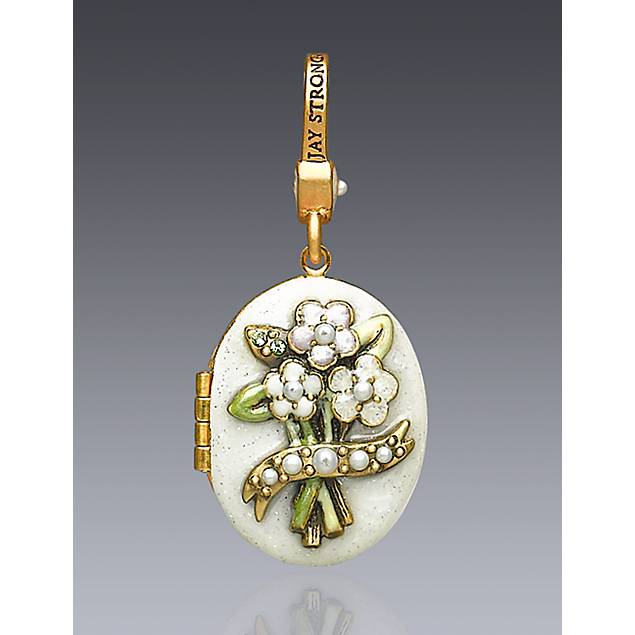 June Birthstone Locket Charm
Hold a cherished memory close to your heart with a hand-enameled Birthstone Locket Charm. On the front, a bouquet shows off pearl tones with hand-set Swarovski crystals and semi-precious white pearl round balls, and on the back, a gold-tone banner indicates the wearer's birth month — June. Opens to reveal a beloved photo inside the locket.
Dimensions: 1" W 2" H
Materials: Cast pewter with a gold finish, hand-enameled and hand-set with Swarovski crystals and pearls. Imported.
Product # 04 SJ9106 444