Gavin
Gavin Crab Box - Oceana
Details
http://www.jaystrongwater.com/SDH7332-230.html
Promotions
Mother's Day Signing Event! Order online or by phone by April 30, 2017, and Jay will sign your gift and deliver it in time for Mother's Day. In-stock items only.
DETAILS
Additional Information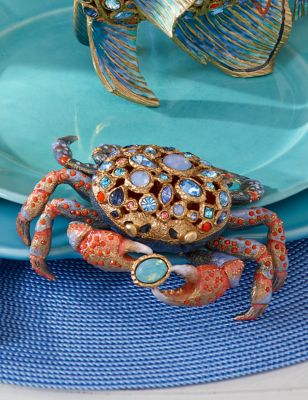 The Details
Dimensions:
5" W 3" H 4" D
Materials:
Cast pewter with a 14K matte gold and light brown antique finish, hand-enameledand hand-set with Swarovski crystals. Handcrafted in New York and Rhode Island.
Care and Use:
Learn more about care and use for all products.