Claudette
Claudette Floral Butterfly Bowl - Flora
Details
http://www.jaystrongwater.com/SDH2358-456.html
Additional Information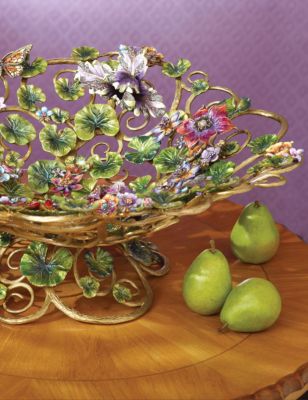 The Details
Dimensions:
25.5" Dia. 10.5" H
Materials:
Brass and pewter with a brass ox finish, hand-enameled and hand-set with Swarovski crystals. Imported base; hand decorated in New York and Rhode Island.
Care and Use:
Learn more about care and use for all products.
Artistry and passion surround all of our designs.
The floral bowl began with sketches, taking the scrolls from the Floral Scroll Wall Mirror and shaping them into a dramatic bowl lifted on a matching base.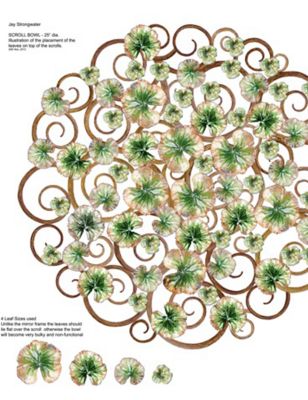 Once Manreet had worked out the placement of the scrolls and leaves,
our foundry in India started crafting the first samples, paying particular attention to soldering each leaf into place.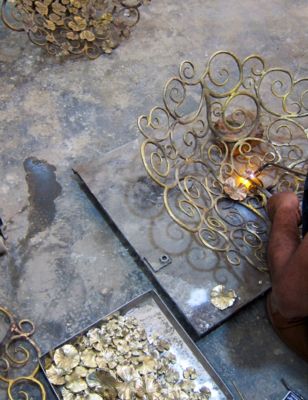 We received the first prototypes in New York,
where Jay and Cyril designed all the jeweled flowers and butterflies that are woven throughout…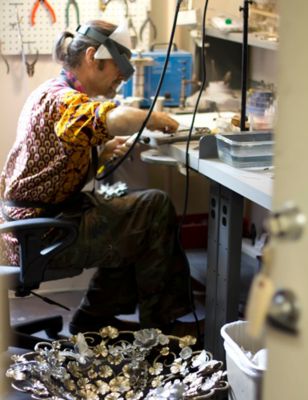 …and these flowers and butterflies
were then all sent to Rhode Island for mold-making.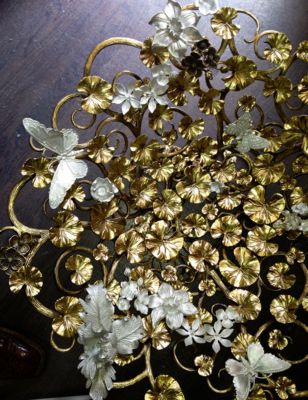 When all the parts came together
—and there are more than 20 on this bowl—Ben worked with Jay on the palette of green leaves...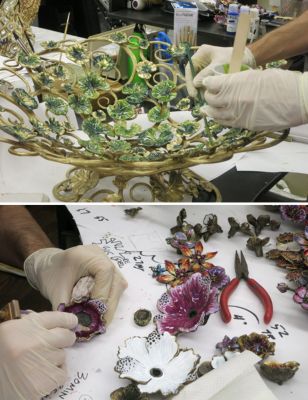 …setting off the hothouse-inspired blossoms.
More than 1800 hand-set stones finish the bowl with a sparkling aura.